Ladybird Cushion
Sirdar Pullman or Wash 'N' Wear Chunky 50 gr balls
Red 7 balls
Black 6 balls
I bought the same quantity of a "cheap" 8 ply yarn and had a couple of balls left over.
The pattern used fabric for the spots and eyes, I knitted my own and then stitched them on.  I have added my bit to the pattern for anyone who wants to do the same.  If I had thought it through before starting I would have just knitted the spots into the pattern and saved myself the stitching.
Approximately 64 cms long (25 ins)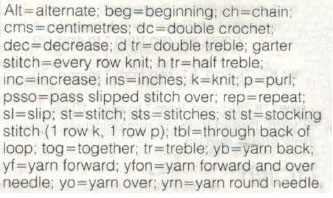 ---
This pattern is from the Sirdar Baby Plus 108 booklet, sent to me by Anne in Scotland.
I couldn't resist it and knitted it for my granddaughter.
The download is for this pattern only and not the entire booklet.
$1.50