Tortoise Cushion
Sirdar Pullman or Wash 'N' Wear Chunky 50g balls
Main Colour – 11 balls
Contract Colour A – 2 balls
Contrast Colour B – 2 balls
We used a "cheap" 8 ply yarn and bought 4 balls of a multi-coloured yarn for the shell.
We were a little short of the multi-colour but had a ball and a bit over of the main colour, even after using it for an extra shell piece.
Approximately 64 cms long (25 ins) excluding head and tail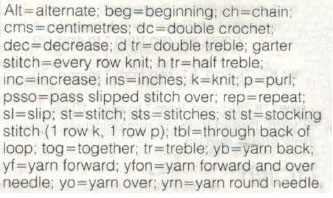 ---
This pattern is from the Sirdar Baby Plus 108 booklet, sent to me by Anne in Scotland.
I couldn't resist it and my Mum crocheted it for my grandson.
The download is for this pattern only and not the entire booklet
$1.50