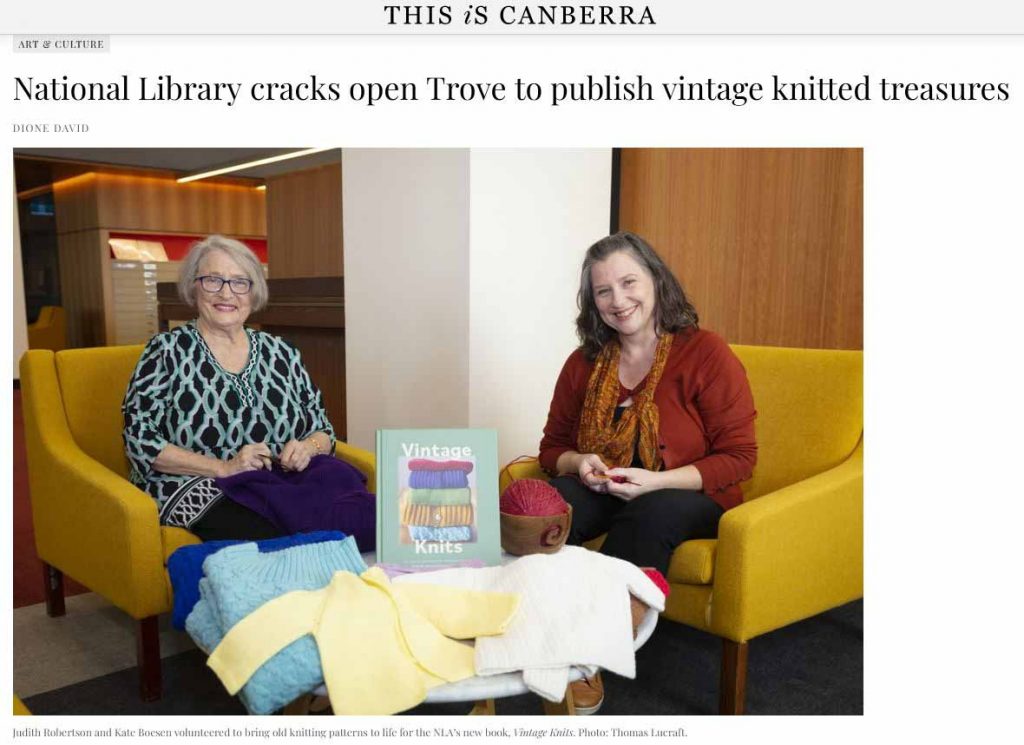 Kate Boesen had been working at the National Library of Australia for almost 20 years when the call came for skilled knitters to participate in a new project.
The Library trove contained stacks of vintage magazines from the early 20th century – back when knitters had their pick of patterns published regularly in magazines and newspapers. The publication team had decided to collate a curated selection of them for a book and needed volunteers to recreate the patterns.
Kate knew she was one of them. Read more from the This is Canberra journal.