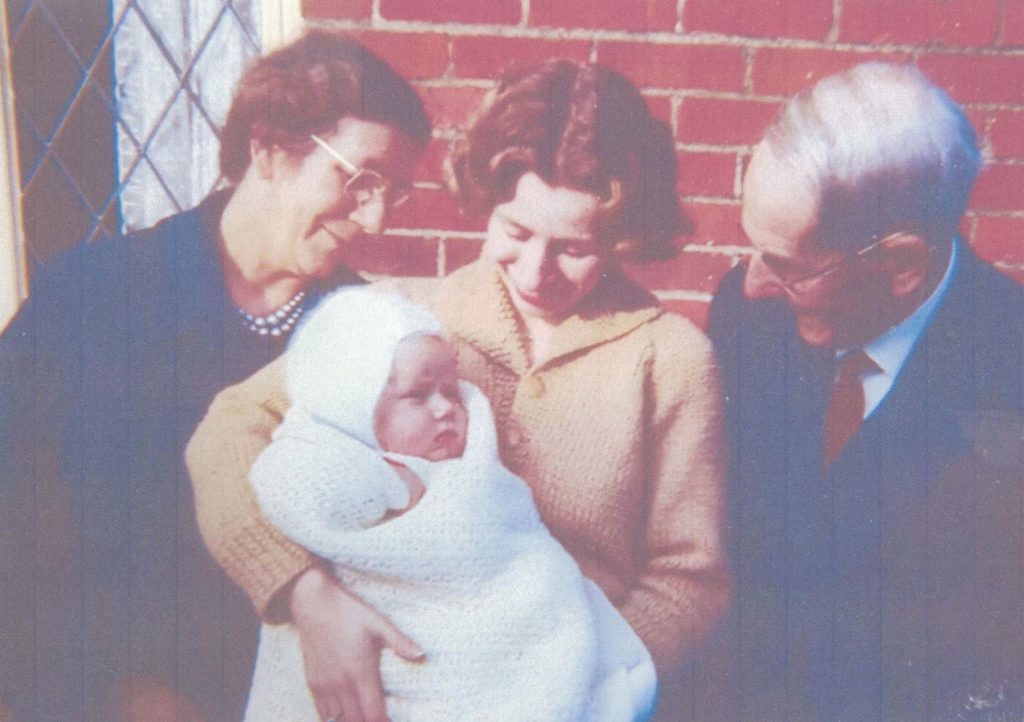 This photo of Bronwen was taken in 1966 with her son, her mother and grandfather, such lovely memories.
Both Bronwen and her son are wearing some lovely knitted garments.  Browen said she has knitted the garments in the Patons 6013 pattern for both her son and daughter. Thanks for sharing Bronwen.
You can find the pattern by typing the pattern number in the search field at the bottom of the page.